Hydraulic systems are used in a variety of industrial applications, both mobile and stationary. Cranes, construction equipment, industrial plant environments and lifts are just some of the many places where hydraulic systems are required. The components of a hydraulic system will vary depending on its workload requirements, but even a simple system will consist of a tank, motor and pump, directional valves, cylinders and a piston rod. All of these components are potential sources of contamination, and all should be protected using filtration.
The degree of filtration and location of filters will vary on hydraulic circuits, but most properly designed systems will include the following filters:
Suction Strainer: is located prior to the pump, removes contamination from the reservoir (i.e. hydraulic tank) and helps protect pump and other downstream system components.
Pressure Filter: is located downstream from the pump, is exposed to full system pressure and is the most important contributor to overall system cleanliness.
Return Line Filter: is located upstream of the system reservoir and catches wear debris from all system components.
Certain hydraulic systems will include additional filters to help prevent contamination. This could include a hydraulic tank breather, which regulates the pressure inside the hydraulic tank without allowing harmful particulate to enter, as well as off-line filters, which can be installed in a separate loop connected to the reservoir to clean fluid in the tank.
Our team can help identify the sources of contamination within a new or existing hydraulic system, and help specific the filtration equipment required to properly maintain a system. In addition, we can identify and provide virtually any replacement filters for an existing system through our various manufacturing partners.
Micron Rating: 2-25micron
Media: cellulose, full synthetic, glass, wire mesh, water absorbing
Configuration: cartridge filters, spin-on filters
Construction Materials: metal end caps/cores, pvc end caps w/ metal cores, pleated or rolled media, adhesive
Sizes: various, to match OEM specs or housing design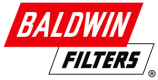 Cranes
Construction Equipment
Metal cutting machine tools
Conveyor systems
Foundries and primary metals plants
Presses, including cushions, clutches & brakes
Automated assembly systems
Car Washes
Pulp and Paper
Plastic injection and blow molding
Material handling and robotic systems